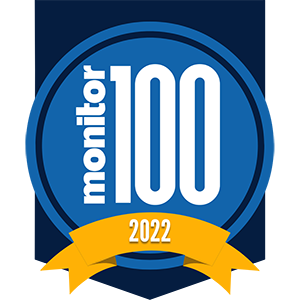 The Monitor 100 companies reported net assets of $531.2 billion, $209.1 billion in new business volume and 27,897 employees.
Portfolios remained stable in 2021, with an overall growth rate of 0.9% for the group, a slight improvement from the -0.8% decrease posted in 2020. Sixty-nine Monitor 100 companies reported a combined $20.2 billion increase in net assets while 31 posted declines equal to $15.4 billion, which resulted in a collective year-over-year increase of $4.8 billion.
In the Monitor 100 issue, Verdant Commercial Capital appeared a few times.
On the list of 100 largest equipment finance/leasing companies in the US, Verdant made its second appearance, and is ranked at #83. This is an increase from our 2021 ranking of #97.
On the Monitor 100 companies ranked by new business volume, Verdant rose to #60, up from #67 in 2021.
The flipbook with all of the articles and rankings can be found at: https://www.monitordaily.com/monitor100/2022-monitor-100/