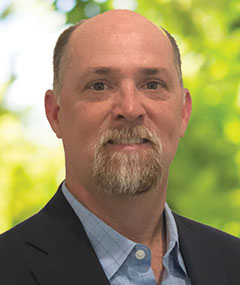 Verdant Commercial Capital is again growing its Golf, Sports & Entertainment team by adding Dan Smith as Vice President, Relationship Manager. He will be responsible for working with OEMs, manufacturers, and dealer partners in these industries to help them with their equipment financing needs.
"Verdant continues to expand in the Golf, Sports, and Entertainment industries," said Mike Rooney, CEO of Verdant Commercial Capital. "Bringing Dan Smith onto the team will give us even more bench strength in this industry. Because Dan brings a familiarity of working with all stakeholders and partners, he will be a valuable asset to Verdant, OEMs and other partners."
Smith brings more than 30 years of experience in golf and related industries. Most recently, he was a senior vice president and regional manager at PNC Equipment Finance, where he facilitated the financing of equipment, golf carts, and other sports-related equipment. In addition, Smith brings a wealth of understanding from his years of working for equipment manufacturers and distributors, and even at golf courses and country clubs.
"Joining the Verdant team gives me a unique opportunity. The consideration that specific requests from our vendor partners are given and the expediency with which Verdant makes decisions are unmatched in the industry," said Smith. "With the services and support Verdant provides, the Golf, Sports & Entertainment team will provide unparalleled service to our business partners and collective customers."